Products
With over 15 years of proven experience, Wescon has developed advanced expertise in the areas of substation automation, power plant automation, metering and power marketing systems. Since 1993, the growth in business and sales volume has allowed Wescon to establish our reputation as a leader in the power automation industry in Asia Pacific.
International Cooperation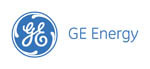 GE, a worldwide pioneer with 30 years' experience in substation and distribution automation.

Iskraemeco, one of leading world producers in the field of measuring and managing electric energy.

Copyrights © 2010 Wescon Inc. All rights reserved.
+ FOR COMMERCIAL & INDUSTRIAL